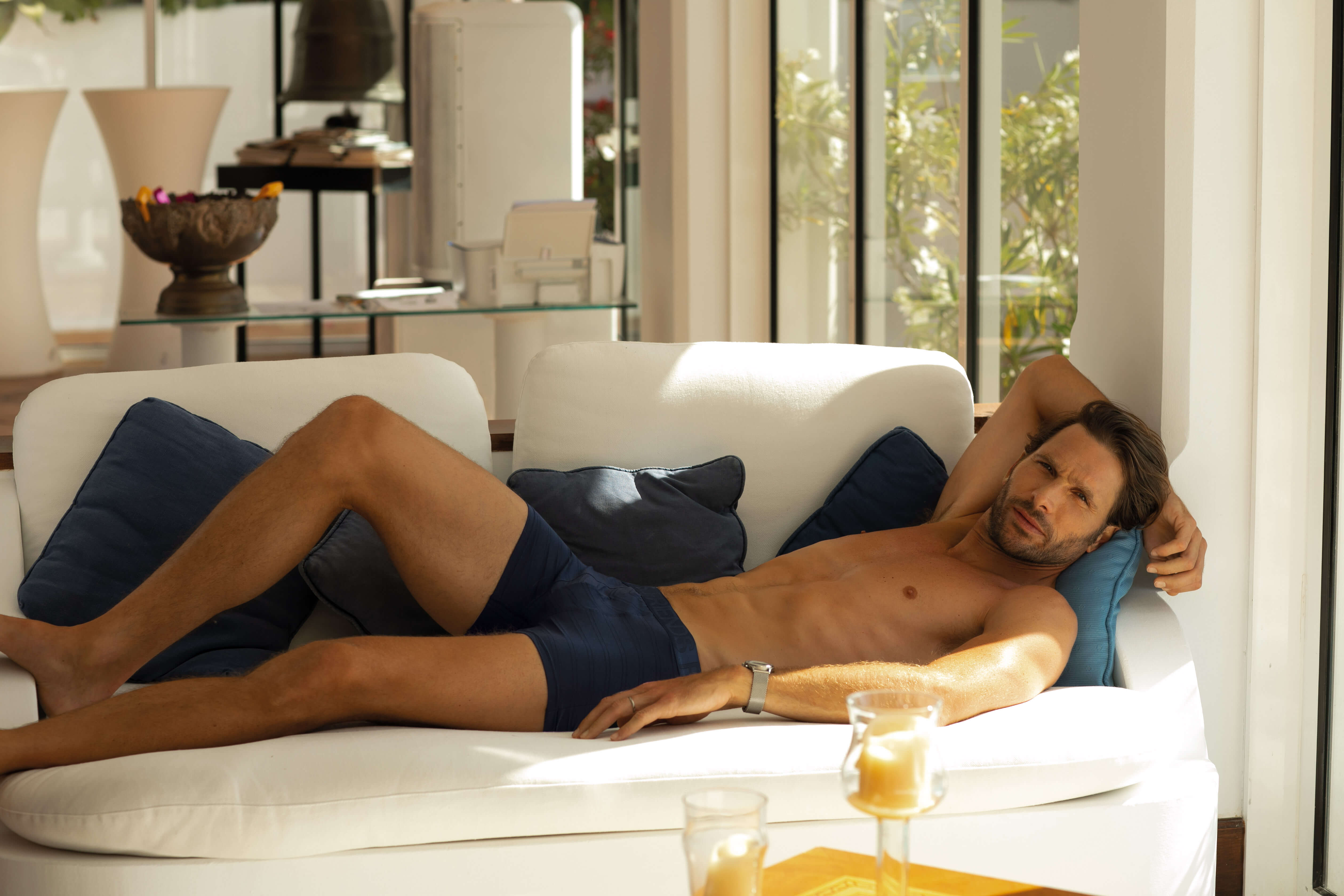 Free shipping on orders over 45€
Delivery within 3 working days
Men's Underwear
Great quality, comfortable and well-fitting men's underwear. The collection includes a wide selection of men's underwear: men's boxers, underpants, undershirts and thermal underwear. The products are made from specially selected high-quality materials and based on over 25 years of experience in product development.
Free shipping on orders over 45€
Delivery within 3 working days
35 Styles
There was an error processing your request
---
FRIENDSBODYWEAR – trusted online men's underwear store!
In addition to outerwear, accessories also form a very important part of the men's clothing category. Accessories include men's underwear (boxers, briefs) as well as other products, such as tank tops, men's long underwear (also called long johns and thermal underwear), socks and other products.
Today, the selection of men's underwear, including boxers and briefs, is extensive, and it may seem difficult to choose between different models. How then can you find new underwear easily and quickly?
We help you to make the best choice so that the new men's underwear you purchase meets your needs exactly!
FRIENDSBODYWEAR e-store is a top-level online men's underwear store. Our underwear e-store contains a lot of helpful information for you. In addition to important information in our e-store, we are also on hand to give you the best advice by e-mail at pood@friendsbodywear.com or on +372 610 9479. Don't hesitate to contact us!
Briefs or boxers for men?
At first, we suggest you decide whether you prefer boxers or briefs. In the past, men favoured wearing briefs; however, these days, men's boxers are becoming increasingly popular.
Next, decide whether you like underwear with covered or sewn in/on elastic waistband. Many consumers choose men's underwear with covered elastic waistband, as it feels especially comfortable when worn. Even so, boxers and briefs with sewn on elastic waistband manufactured using modern technology are now so comfortable that the majority of consumers prefer this style of underwear. Moreover, a sewn on elastic waistband allows room for clothing items to have more interesting designs.
Styles with special cuts are available in our product selection. You can choose between classic briefs, contemporary design skin-tight boxers and boxers with looser and longer legs.
Men's long underwear – undershirt, thermal underwear
An undershirt is a vital piece of clothing during cooler seasons. As an undershirt is close to the body, it is the first layer of clothing and ensures you feel cosy and warm. Furthermore, a high-quality cotton undershirt is soft and feels good on the skin, making it comfortable to wear under a shirt or jumper.
The primary purpose of thermal underwear is to keep warm. The FRIENDS product selection includes cotton thermal underwear that is suitable for moderately cold weather. When the weather is very cold, the best choice is thermal underwear made of Merino wool.
Thermal underwear for men is available in sizes 48-56 or S-XXL.
Men's materials of choice
When choosing a product, you must also make note of the materials.
The most popular is men's cotton underwear that has added elastane for comfort and elasticity. A common composition of men's cotton underwear is 95% cotton and 5% elastane.
At the same time, bamboo viscose products are becoming more available. Usually, these products are very soft and comfortable, and bamboo viscose already has natural antibacterial properties. The share of underwear made of this material is constantly growing.
Modal is another men's underwear material. Although this material has been known in the apparel industry for a long time, it has not been used much in men's underwear to date. Modal is a synthetic fibre (viscose/rayon) made from cellulose that has several advantageous properties, such as its durability, better water absorption compared to cotton, good breathability and shape maintaining ability.
Our collection includes men's underwear made of cotton, bamboo (bamboo viscose) and modal.
Men's underwear sizes
When choosing men's underwear, the right garment size is a very important factor in ensuring a good consumer experience.
It must be remembered that there is no universal size chart for men's clothing and accessories (e.g. underwear). The most widely used are the European and US size charts. The European size chart is numerical: for example, sizes 48, 50, 52, 54, 56, 58, etc. are used for clothing as well as accessories. The US sizes corresponding to the European sizes are expressed in letters, such as S, M, L, XL, XXL, etc. The most important measurement when using the US and European size charts is the waist measurement of the specific size. Different manufacturers often use different waist measurements for the same size. In our e-store, there is a link to the size chart next to each product, making it very easy for you to find the ideal size. FRIENDS product sizes start from size 48/S and go up to size 64-66/XXXXL, thus offering a large selection for different body types.
Which colours do men prefer?
It can be said with certainty that black and navy are the most favoured colours of men's underwear. Even so, other colours, including bolder colours, are also used in men's clothing and accessories. Hence, red, orange, different tones of blue and green, white and other colours have their use.
FRIENDS underwear and socks are an environmentally friendly choice
The awareness that the current consumption-oriented economic order is not sustainable has been growing across the world. Therefore, one of the first principles of an environmentally friendly and sustainable lifestyle is to choose high-quality products. High-quality men's clothing and accessories are already a better choice for a more fulfilled consumer experience. High-quality clothing lasts longer, the colour fastness is good, products are comfortable to wear and much more. As a high-quality product can be worn for longer, its ecological footprint is also significantly smaller.
RIENDS underwear life cycle is longer, as we use especially high-quality and durable materials along with extra reinforcement in the areas that tend to wear and tear more easily. Moreover, the colour fastness of our products to washing has been proven in tests to be up to three times better compared to some other manufacturers. FRIENDS monitors many other parameters that ensure the excellent quality of products and consumer satisfaction. All FRIENDS underwear and socks are manufactured in compliance with the principles of OEKOTEX 100. This means that the materials and technologies used to manufacture the products are safe to humans. Furthermore, the manufacturing process of underwear and socks carrying the Friends trademark is much more environmentally sustainable.
Why buy men's underwear from the FRIENDSBODYWEAR e-store?
Friends underwear and socks are the preferred choice of millions of consumers across many European countries.
Very good quality combined with superior comfort and attractive designs are the main reasons why consumers prefer our products. For many customers, price is also an important factor, which is very favourable for high-quality products.
In addition, our e-store offers excellent customer service, making the entire buying process pleasant and convenient.
Payment options include payment links to all main banks; a payment can also be made using a VISA or MASTERCARD credit card. To deliver goods to a package locker or by courier, we only use the services of recognised, reliable partners, such as Itella, DPD, Omniva and Venipak.
The number of people who feel that sustainable and environmentally friendly consumption is important is growing. When you buy FRIENDS products, you can be sure that the excellent quality of the products allow them to be used for a longer time and that they have been manufactured in an exemplary manner in line with environmentally friendly principles!